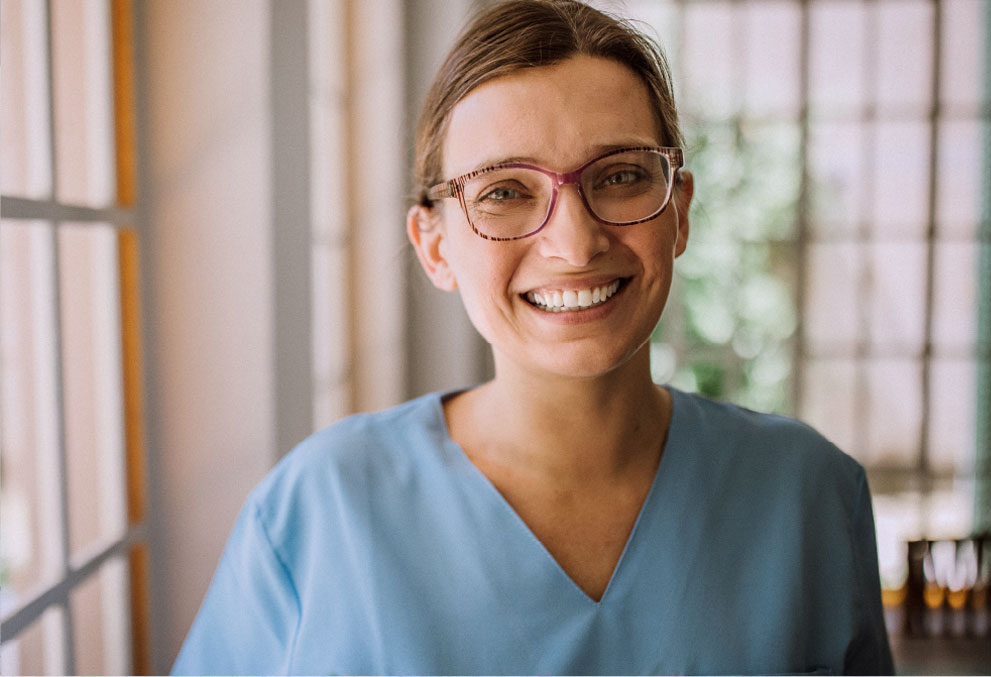 Medical scrubs rental programs for your office provide your staff with hygienically clean scrubs, allowing them to keep their clothes clean and avoid contamination when changing at work or before going home. Scrubs in various colors and sizes can also help you distinguish between staff members, doctors, and nurses.
Our medical scrubs rental options include a variety of colors and styles for both men and women, ensuring that we have the perfect scrubs to fit your medical office or practice. We provide scrub rental and purchase options for veterinary offices, nursing homes, rehab facilities, surgical centers, and much more. 
Ready to work with a local provider who continues to exceed customer expectations? With our Purple Advantage, you can count on our expertise, experienced professionals, high quality products, and upfront, simple communication to make managing your rental program easy. Call us today or reach out online to learn more.
Hygienically Clean. Safe for Patients & Staff
All scrubs and medical linens are laundered by us and hygienically clean, ready for your employees to change into at any time. Let us take care of the laundry and maintenance of your scrubs and other medical linens so that you can focus on providing exceptional care to your patients.