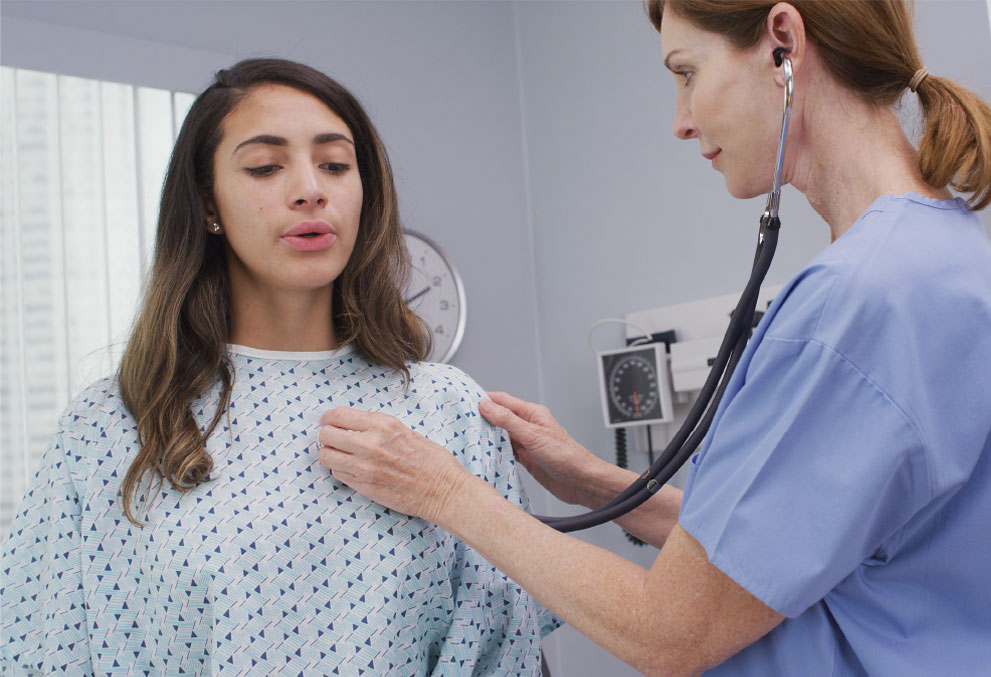 Patient comfort is crucial to their overall experience in your care. Comfort, which is why we offer patient gowns made with soft, breathable fabrics that are gentle on the skin. Patient gown rentals are available in a range of sizes to fit patients of all ages and sizes, again adding to their comfort and experience.  Patient gowns are a great option to provide modesty and comfort during their exam or procedure. As part of a medical linen program, you can be sure you have the right mix of patient gowns on hand when needed.
Barrier Gowns are even more common post pandemic to add another layer of protection for healthcare professionals from cross-contamination, helping to prevent the spread of infections. We've added additional medical linens and protective garments to help keep nearly any medical office stocked and ready when needed.
The Sohn Linen Service Purple Advantage for Medical Offices
Choosing or changing your linen service for your practice is a big deal. We understand it. This is why, with more than 90 years of experience, expertise, and relationships, we can bring the best product mix and exceptional service to you. This means:
On time and complete deliveries
Invoicing that is up front and based on your usage
Empowered representatives that get to know your business
Straightforward process to make switching linen companies easy on you & your team
Medical Linen Programs. Good for You, Your Patients, & The Environment
We believe in providing sustainable, eco-friendly solutions for our clients, and that's why we only use reusable, cotton, or laundered gowns. These options are not only better for the environment, but they also provide a more cost-effective solution for healthcare facilities in the long run. Our gowns are laundered to strict healthcare standards to ensure they are properly sanitized and ready for use. With our patient and barrier gown rental and laundry service, healthcare professionals can focus on providing excellent care to their patients without worrying about the cleanliness and quality of their gowns.