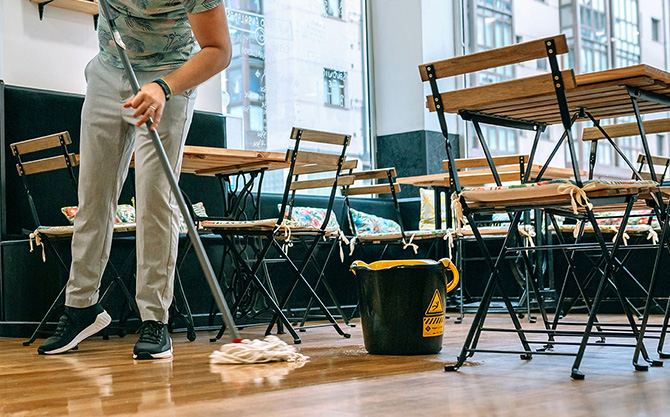 At Sohn Linen Service, we offer a variety of mops in our mop rental service to suit the unique needs of your restaurant or kitchen. 
From traditional cotton mops to high-tech microfiber options, these mops are designed to effectively clean and sanitize your floors. By using our mops, you'll ensure that your kitchen and restaurant surfaces stay cleaner with fresh, clean mop heads delivered every week. Don't let a dirty floor negatively impact your brand image, say goodbye to old, worn out, and smelly mops that can carry germs and actually make your floors dirtier! 
Plus, with our selection of microfiber mops, you can achieve a deeper clean that can help reduce the spread of germs and bacteria compared to regular cloth cleaning mops. Our mop rental service is a simple and convenient solution to add to your rental program to help keep your business cleaner.