Chef Wear &
Kitchen Staff Uniforms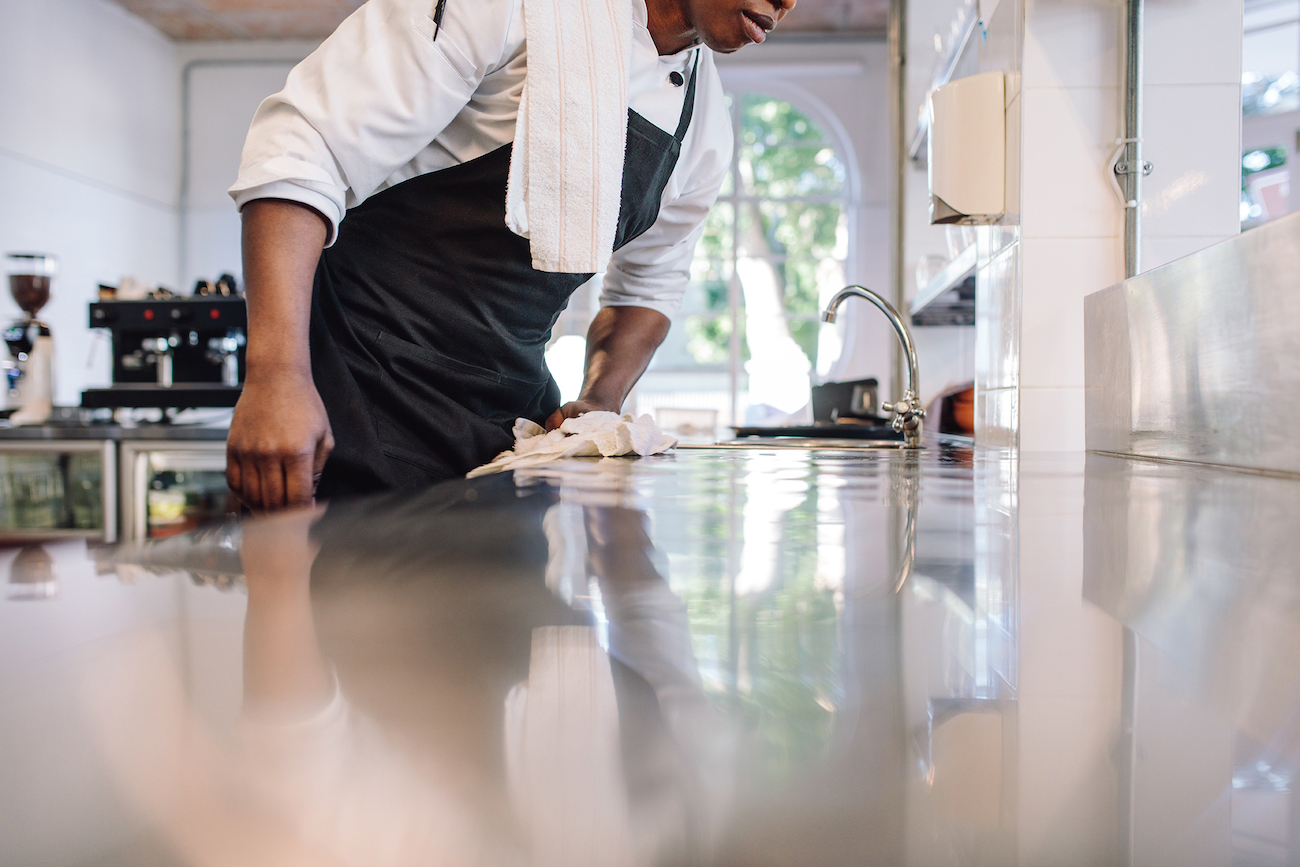 Designed for comfort and safety, the uniforms your chef, kitchen, and other staff members wear all play an important role in the front and back of the house. Chef coats, pants, and aprons need to be clean, comfortable, and delivered on time so your staff is able to create the best guest experience possible. Not spending time looking for the right garment or the right fit.
At Sohn Linen Service, we understand the importance of providing high-quality, durable uniforms for the kitchen staff, so our chef coats and chef pants are designed to meet the needs of a fast-paced kitchen environment while also providing a professional and polished look for your staff.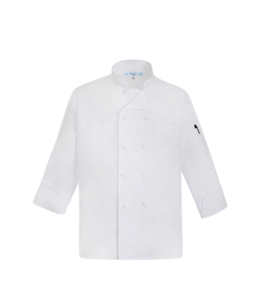 Made from breathable, easy-to-clean fabrics that are both comfortable and functional.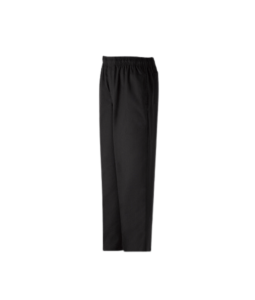 Designed for comfort and functionality, with features such as elastic waistbands, drawstring closures, and spacious pockets.

In the high-pressure environment of a kitchen, it's essential that your kitchen staff is properly outfitted to handle the demands of the job. And that you're getting on-time delivery, reliable service, and working with a local linen company that can respond during busy times and adjust quantities when necessary.
Kitchen & Restaurant Aprons
Keep your staff and their clothes protected from spills with our Restaurant Aprons. Aprons are an essential piece of the uniform for nearly every food and beverage setting. They not only keep your staff's garments protected but also add a professional and polished look. You can even add your custom logo to aprons to ensure your entire team presents a polished image to every guest they encounter.
Our kitchen & restaurant aprons come in a variety of styles and colors. Our aprons are made from durable, easy-to-clean fabrics that can withstand typical cooking messes. Even though they may be working behind the scenes, they'll still be looking sharp in clean garments protected by Sohn's kitchen aprons! 
Apron Styles & Color Options
We offer waist aprons, bistro aprons, and crossover aprons. Our server aprons are designed to be both comfortable and functional, with pockets for carrying necessary items.
Provide your kitchen staff and servers with a practical and stylish solution to keep their garments protected, even when handling the messiest ingredients.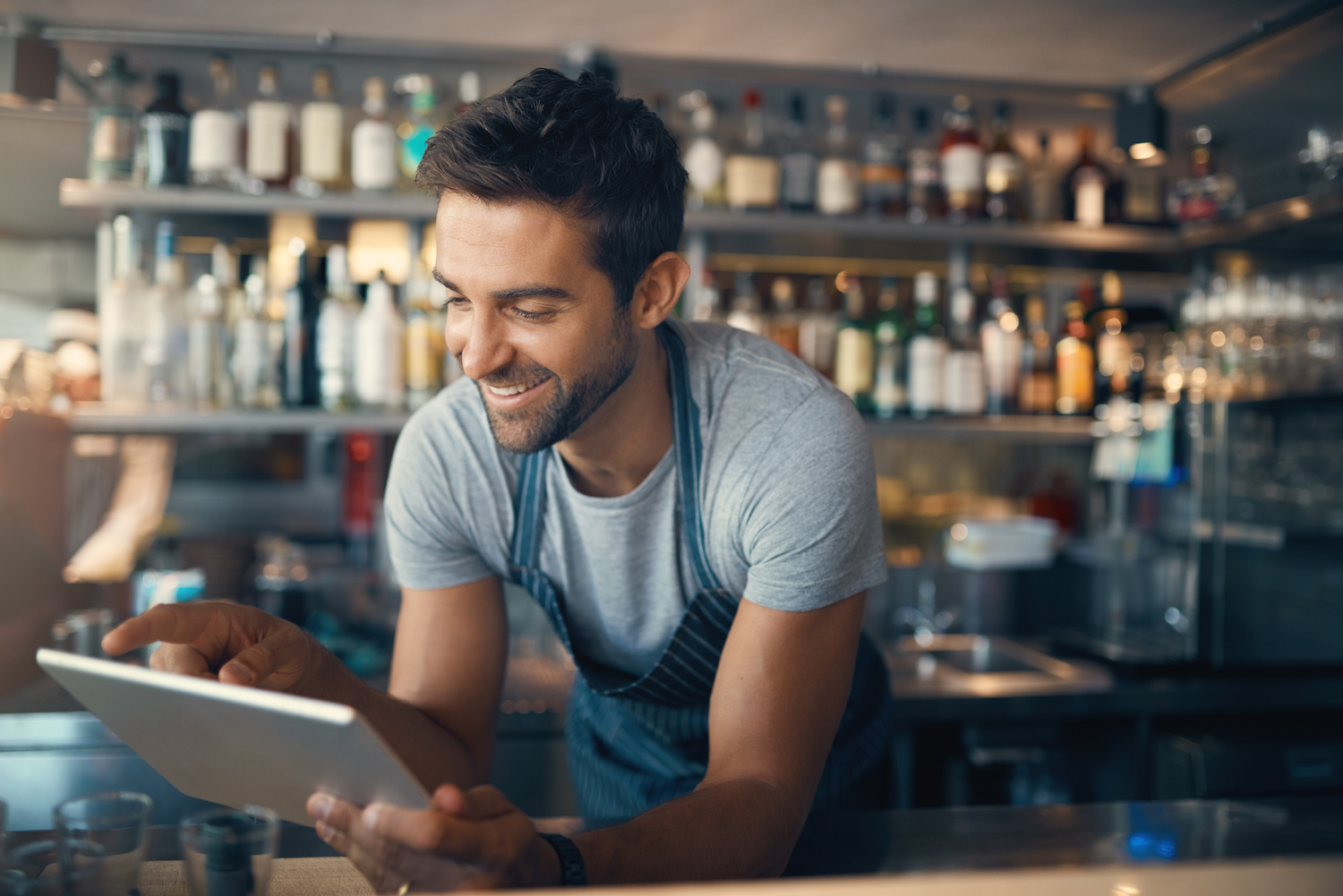 Create a Cohesive Look With Our Server Uniforms
We understand the importance of your brand, image, and customer perception. Whether you're looking for dress shirts and pants, polo shirts and cargo shorts, or anything in between, we can create a uniform that matches the style, cuisine, setting, and guest expectations.
Sohn Linen Service's server uniforms are the perfect way to complete your brand image. With our wide range of options and customization services, we can create a uniform that perfectly fits your establishment's needs and aesthetic.
Experience the Purple Advantage for Yourself
If you're tired of incomplete deliveries, inconsistent service, or the overall run around from other linen and uniform companies, then give us a call. With 90 years in business and thousands of loyal customers, we have the expertise and linen options you need with services you deserve. See what our team of professionals can do. Contact us today to learn more.