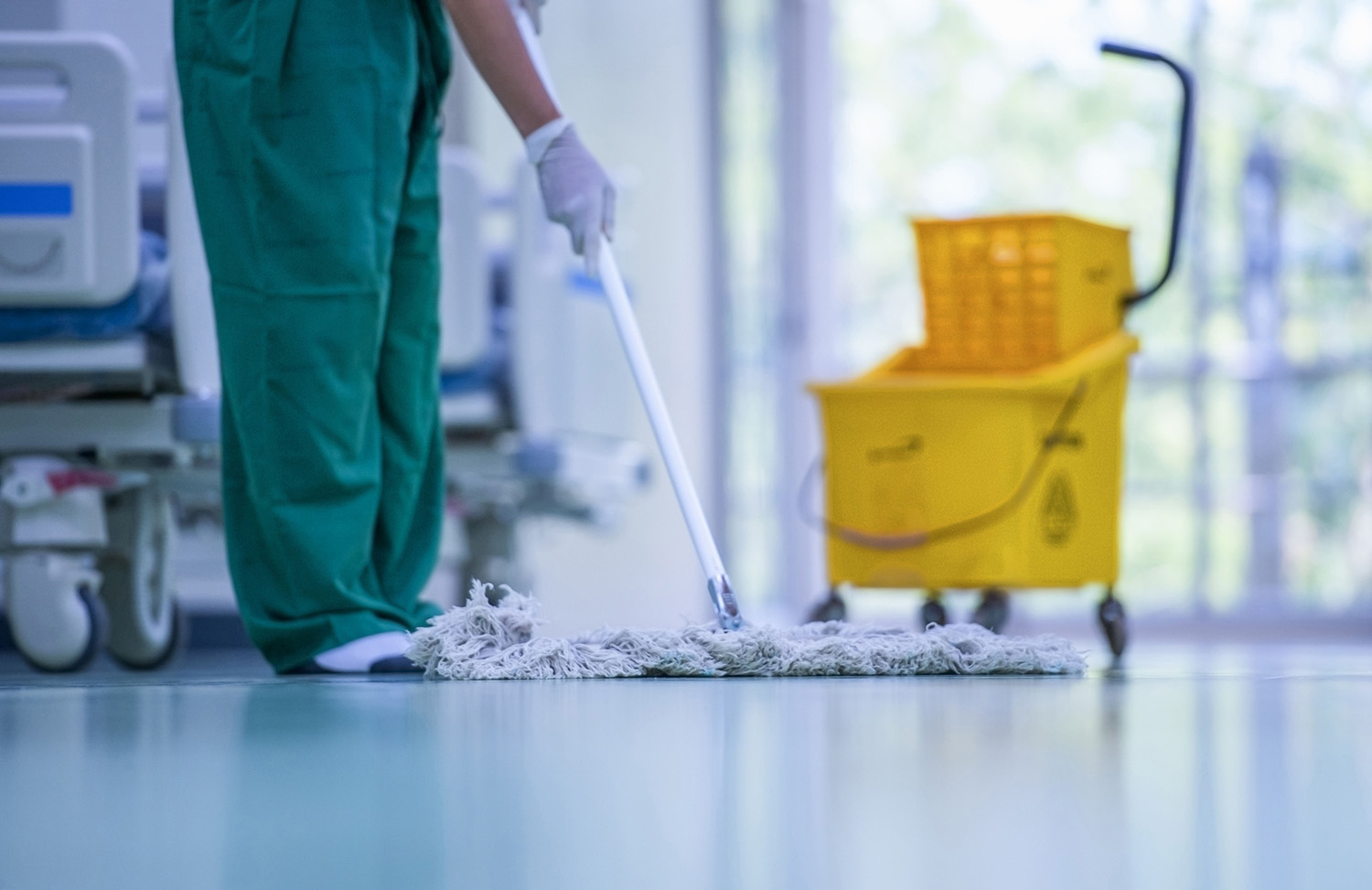 With regularly cleaned, disinfected, and laundered mops delivered to you each week, you'll ensure your hallways, patient areas, and facility are clean and hygienic for patients and staff alike. Our microfiber mop rental will have you say goodbye to dirty, smelly, or ineffective mops. We provide you with freshly laundered mops on a regular schedule, so you can maintain a clean and healthy environment. 
Our microfiber mops are designed to trap dirt and bacteria, leaving your floors spotless and free from harmful germs. They're lightweight and easy to use, can reduce cleaning time, and also reduce chemical and water consumption. Avoid messes from a mop bucket and wringer with simple microfiber mops.
Trust Sohn Linen Service to keep your healthcare facility clean and safe with our microfiber mops and cleaning service.